Ashot Anastasyan Memorial: Blitz Tournament
2017-10-19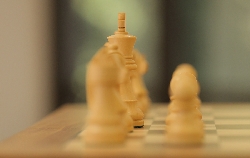 Armenian Chess Federation in cooperation with Chess Academy of Armenia is organizing blitz tournament dedicated to the memory of 8-time Armenian Champion, GM Ashot Anastasyan.
The tournament will be held on November 22, 2017 at Tsaghkadzor Marriott Hotel in 9-round Swiss system in accordance with FIDE Laws of Chess. Time control is 5 minutes for the whole game with 3 seconds increment starting from move one.
Participants must have at least first chess rank.
The registration deadline is 6 pm November 20, 2017.
For more information please visit the Regulations section.
Useful links

www.chess-results.com

Weather in Tsaghkadzor
Sponsor


Organizers